You probably have heard about Brother utilities Control Center 4 that is claimed to help you manage your printing and scanning activities. Control Center is basically a (utility) software that enables you to access the common applications easily and quickly. With the Control Center, you won't have to deal with manual launch or setting anymore. The Control Center enables you to manage everything automatically, efficiently, and quickly.
Control Center 3 vs 4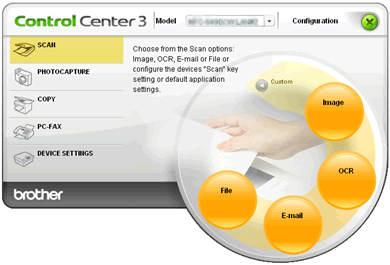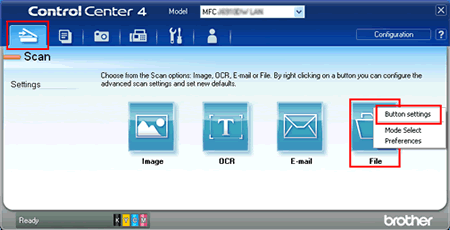 So, how is the Control Center 3 is different from Control Center 4? You can say that Control Center is made following the creation and development of the printers themselves. The Control Center 4 is the latest feature that is compatible with the latest printer models and operating systems.
Moreover, each Control Center has its own function and usability. For instance, Control Center 4 is only for Windows and not Mac. Control Center 3 can support Copy and Fax features, while Control Center 4 is focusing on the scanning (although you can also do other things). The differences are about the supported system, printer model, and such things alike. If you have the latest printers, it is most likely that you will be using Control Center 4 instead of 3
How to Download
If you want to download the Control Center, you can find it at the official website (http://www.brother-usa.com). Here are the steps:
Follow the instructions on downloading the files.
Once the download process completes, find the file from your computer. Double click it.
There should be a security warning. You can either click Run or Yes, it is up to you
Then decompress the file
Once the process completes, click OK
Check whether the Control Center 4 is running or not. If you can see it on the system tray, it means that it is running. You only need to right click it, and then pick Close.
Choose Next and the process should completes
How to Use the Control Center 4
In general, here are the steps to use the Control Center 4:
Load the document
There is a task tray opens and you should be able to see CC4 icon there. Click it to Open
Click the tab Scan. But if it is already open, you don't need to do anything. You only need to choose what kind of scan activities to do, such as email, OCR, file, or image. Perform the scan and then choose the direction to save your files.
That's it
If you want to learn more about the Control Center, feel free to browse the internet and search engine for further information of how to use Brother utilities Control Center 4 efficiently.
Incoming search terms: